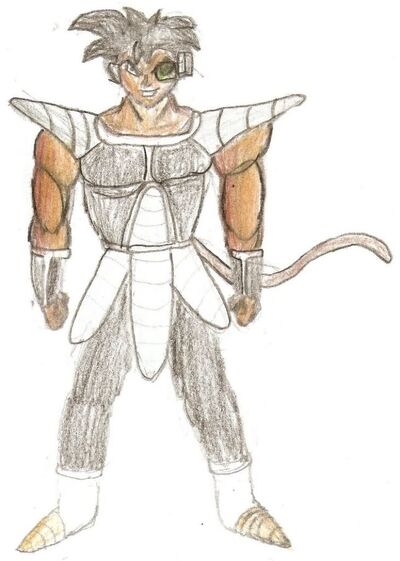 Bruzel (user: GabetheSaiyan) is a wicked Saiyan who served the galactic tyrant, Frieza. He led a very brutal life and the loss of his species and his family is what made him became bitter and coldhearted. He travelled the galaxy, conquering various planets and sell them for profit like all of Frieza's soldiers. He is an elite Saiyan, putting him in a high rank. His name is a pun on "Brussel Sprout" considering Saiyans are named after vegetables.
The Saiyan soldier, Nappa, is his uncle. His hated rivals include Raditz and Turles.
Bruzel idolizes Vegeta, the Saiyan prince ever since he was a child. Asides from his sister and his uncle, Vegeta is the only Saiyan Bruzel respects and admires the most.